What I'm Reading, December 2013
December 16, 2013 at 1:50 PM
Here are the books I've read and especially admired in recent months, June–November 2013. 
Sticks and Stones: Defeating the Culture of Bullying and Rediscovering the Power of Character and Empathy by Emily Bazelton, nonfiction
What My Mother Gave Me: Thirty-one Women on the Gifts That Mattered Most by Elizabeth Benedict, ed., nonfiction collection of short stories  
The Paris Wife by Paula McLain, fiction
The Bluest Eye by Toni Morrison, fiction
Lots of Candles, Plenty of Cake by Anna Quindlen, memoir
This is How You Lose her by Junot Díaz, fiction/short stories
The Unlikely Pilgrimage of Harold Fry by Rachel Joyce, fiction
The Grief of Others by Leah Hager Cohen, fiction
Breaking Ground: Adventures in Life and Architecture by Daniel Libeskind, autobiography
The Multiplier Effect: Tapping the Genius Inside Our Schools by Liz Wiseman, Lois Allen, and Elise Foster, professional
Make Just One Change: Teach Students to Ask Their Own Questions by Dan Rothstein and Luz Santana, professional
Dear Life by Alice Munro, short stories
Nothing Was The Same by Kay Redfield Jamison, memoir
The Imperfectionists by Tom Rachman, fiction
The Cancer Chronicles: Unlocking Medicine's Deepest Mystery by George Johnson, nonfiction.
In the Garden of Beasts: Love, Terror, and an American Family in Hitler's Berlin by Erik Larson, narrative nonfiction
The Smartest Kids in the World and How They Got That Way by Amanda Ripley, education/narrative nonfiction
Knocking on Heaven's Door: The Path to a Better Way of Death by Katy Butler, nonfiction/memoir/advice
Mission Possible: How the Secrets of the Success Academies Can Work in Any School by Eva Moskowitz and Arin Lavinia, professional
Flight Behavior by Barbara Kingsolver, fiction
Reign of Error: The Hoax of the Privatization Movement and the Danger to America's Public Schools by Diane Ravitch, professional
Where You'd Go, Bernadette? by Maria Semple, fiction
Levels of Life by Julian Barnes, narrative nonfiction
The Bartender's Tale by Ivan Doig, fiction
A Lesson Before Dying by Ernest J. Gaines, fiction
David Hockney: A Bigger Exhibition. Exhibition catalog with essays by Richard Benefield, Lawrence Weschler, Sarah Howgate, and David Hockney; curated by Gregory Evans.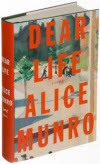 As on previous lists, I found all the titles that are included to be excellent. My favorite is Dear Life by Alice Munro (2012). Munro has been a beloved author for decades, and I was thrilled when she recently won the Nobel Prize for Literature for her entire body of work. I've read almost all of Munro's books of short stories, and her textured writing of the human condition enthralls and never disappoints. Known for her precise, captivating, economical descriptions of characters, settings, and unpredictable events, the drama of ordinary lives unfolds in unexpected and often shattering ways. Ensuring the reader pays close attention, Munro seamlessly goes back and forth in time as her narratives explore such themes as love, romance, disappointment, and remorse. Dear Life is of particular interest because, for the first time, several of the short stories (the last four) are largely autobiographical, mostly reflecting on the author's childhood.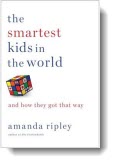 As an educator, parent, or concerned citizen, don't miss The Smartest Kids in the World and How They Got That Way by Amanda Ripley (2013). I found this to be the most useful, readable, and realistic book on education I've read in years. The most recent findings from PISA, an international test given to 15-year-olds in 65 participating economies and coordinated by the Organization for Economic Cooperation, put the U.S. in the middle of the pack for achievement in reading, math, and science. Ripley, a first-rate reporter and narrative writer, makes her case through the compelling stories of three high school students from different locales in the U. S. who spend a year abroad—one in a high school in Poland, another in South Korea, and the third in Finland. We learn not only the research on why and how other countries are outperforming the U.S. but also what we can do about it. In a clearly written narrative backed by extensive research, Ripley provides an explanation of why U.S. students lag, what we can learn from the academic success of students in other countries, and what specific actions we can take to do better. From testing, tracking, technology, poverty, rigor, expectations, grit, investment in high teacher quality to parent involvement and school spending, Ripley hits all the big issues.
Commentary: Let's Not Neglect the Positive Impact of Literary Fiction
The latest standards adopted by most states in the U.S. (Common Core State Standards) demand reading more complex texts, a greater emphasis on informational texts, and more analytical, "close reading." As a result, many teachers are emphasizing nonfiction over fiction. It's easy to get caught up in the debate about how much of students' reading should be informational text vs. fiction. I suggest this is not an either/or proposition.
I was reminded when I read "Caution: Reading Can Be Hazardous," an article by award-winning writer Charles McGrath, that we read fiction "to experience beautiful, original prose and learn something about people and their nature." Exactly! Reflecting on being a judge for the National Book Awards, which required McGrath to read more than 400 books in one year, he concludes that a marvelous book takes us outside of ourselves into another place with interesting people and that reading needs to be "fun." I couldn't agree more. I worry that enjoyment and getting lost in a great book are no longer seen as worthy school goals.
As well, literary fiction and literary nonfiction make us more empathetic to others, a not-to-be minimized goal and outcome in the Internet age of selfies and self-promotion. Psychologists and experts have concluded a study showing that people "who read literary fiction scored better than those who read popular fiction" in demonstrating empathy and understanding of others.
As collaboration and being able to work well with others are necessary for success in almost all areas of life and work, being more empathetic towards others is a positive trait that serves us well. Another reason to champion the reading of outstanding, well crafted fiction! In our zeal to have students read more informational texts, let's not neglect exemplary fiction and why it's crucial for developing well-rounded learners and citizens.
Tags:
Category: My Reading
blog comments powered by

Disqus