After more than four decades working in diverse classrooms and schools, I believe that professional development must be schoolwide and ongoing in order to raise and sustain literacy achievement for all learners. The best PD creates a culture of high expectations and trust, informed professional conversations, and shared learning as part of the daily fabric of the school. Therefore, my current focus is on working with school teams—teachers, coaches, and leaders—through Literacy and Leadership Institutes, through my video-based, virtual residencies (Regie Routman in Residence: Transforming Our Teaching), and through my actual weeklong residencies in schools (see Residency model). In each of these venues, I demonstrate, discuss, and analyze what highly effective reading and writing practices look like and sound like in daily teaching, learning, and leading.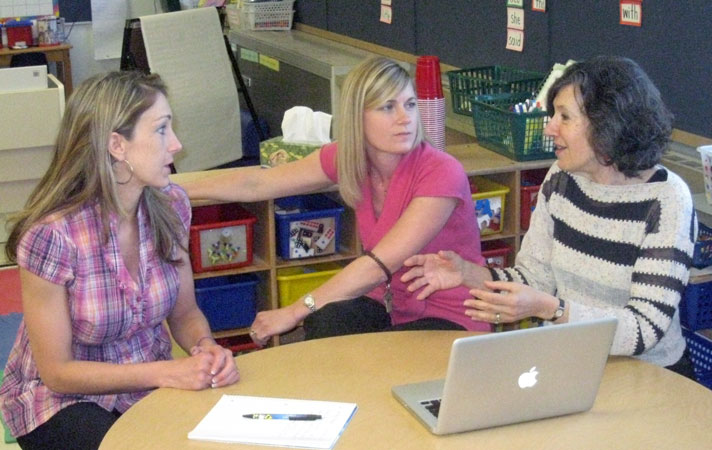 Conferences, workshops, and more.
A literacy and video-based professional development series that works with any existing curriculum and resources.

The ILA Regie Routman Teacher Recognition Grant honors an outstanding mainstream elementary classroom teacher dedicated to improving the teaching and learning of reading and writing.
Upcoming professional development events with Regie.