What I'm Reading, May 2013
May 20, 2013 at 4:34 PM
Here are the books I've read and especially admired in recent months, October 2012–April 2013. 
Moonwalking with Einstein: The Art and Science of Remembering Everything by Joshua Foer, nonfiction
On Chesil Beach by Ian McEwan, fiction
Fire in the Ashes: Twenty-five Years Among the Poorest Children in America by Jonathon Kozol, nonfiction
Visible Learning: A Synthesis of Over 800 Meta-Analyses Relating to Achievement by John Hattie, professional
The Love of a Good Woman by Alice Munro, short stories
Behind the Beautiful Forevers: Life, Death, and Hope in a Mumbai Undercity by Katherine Boo, nonfiction
RTI From All Sides: What Every Teacher Needs to Know by Mary Howard, professional
Embedded Formative Assessment by Dylan Wiliam, professional
Jane Eyre by Charlotte Bronte, fiction
Creating the Opportunity to Learn: Moving from Research to Practice to Close the Achievement Gap by A. Wade Boykin and Pedro Noguera, professional
Book Love: Developing Depth, Stamina, and Passion in Adolescent Readers by Penny Kittle, professional
Great House by Nicole Krauss, fiction
Fast Animal by Tim Seibles, poetry
My Beloved World by Sonia Sotomayor, autobiography/memoir
The Geography of Bliss: One Grump's Search for the Happiest Place in the World by Eric Weiner, nonfiction/memoir
Wave by Sonali Deraniyagala, memoir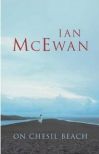 While I highly recommend all the titles on this list, I do have a favorite fiction and nonfiction title. On Chesil Beach by Ian McEwan, a long admired author since Atonement, is a standout—a haunting, unforgettable novel that feels like reading in real time. On every page, McEwan masterfully weaves his sentences together to create an intricate gorgeous tapestry, which invites the reader into the microscopic consciousness and thinking of the two main characters, Edward and Florence. This unforgettable story of English manners looks back on the couple's wedding night in all of its heartbreaking pain, regret, humor, and horror. It's an astonishing book; don't miss it.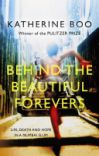 Beyond the Beautiful Forevers by Katherine Boo is another astonishing book, and it won the 2012 National Book Award. I devoured this wrenching, beautifully written nonfiction narrative of lives in a place so brutal it seems almost unimaginable. Journalist Boo devoted 3½ years to observing and documenting life in a small Indian slum located next to Mumbai Airport. In vivid detail she focuses on the lives and thoughts of several of the slum's desperately poor residents, who despite their harsh and often horrific circumstances, still hope and dream of a better life.  Be sure to read the author's end notes which greatly add to the authenticity of her story: "In places where government priorities and market imperatives create a world so capricious that to help a neighbor is to risk your ability to feed your family, and sometimes even your own liberty, the idea of a mutually supportive poor community is demolished."
Commentary: The Need to Read in Order to Write
As a teacher, I'm struck by the fact that we still artificially separate reading and writing in many classrooms, which limits potential for achievement in both literacy endeavors. I'm especially aware of that fact at the moment as I'm writing a book for teachers and leaders. Before and during the process of writing, I do a huge amount of reading—related articles, research, professional books—all with the purpose of expanding my thinking, perspections, and knowledge. I could not be a credible writer without being a reader. Twenty-five percent of the books on this most recent list are professional books; each is excellent and continues to inform and influence my thinking, specifically as related to some of the research-based topics of these particular titles: giving effective feedback, improving engagement and achievement for older struggling readers, becoming more knowledgeable about Response to Intervention (RTI), and increasing learning opportunities—especially for our underserved students.
As important as facts, research, and content are to my writing for educators, I deliberately continue to focus most of my reading on excellent fiction and nonfiction. That's where I am most inspired by craft and by writing that brings joy to the reader. In too many schools, we don't focus on craft except in artificial ways such as teaching metaphors and similes as separate pieces and using a thesaurus to add lots of "vivid verbs" and "spicy words" which can often makes the writer's voice sound artificial. Perhaps, most lethal to a piece of writing is the prescriptive "adding details" to increase length regardless of whether or not those inserted details enhance the writing. We also get a lot of lifeless writing these days that is over focused on correctness, rigid form, organization, and mechanics and assigned without regard to authentic audience and purpose. Craft becomes an afterthought. But true craft is where the writing juice and engagement lie for the reader, the "I can't put this book down" feeling.
The way we learn the craft of writing, I believe, is to read great authors and to pay attention and notice what they do to make their writing memorable, seamless, and gripping. As teachers, we can model that life for our students and also never give up reading aloud to them outstanding picture books, graphic texts, fiction, nonfiction, poetry. In addition to discussing the content of the texts, let's dialogue with our students about what these authors do with language and technique that make us sit on the edge of our seats begging for more. Then let's encourage and support students to try to do the same in their own writing.
Tags:
Category: My Reading
blog comments powered by

Disqus