What I'm Reading, February 2017
February 11, 2017 at 7:11 PM
Here are the books I've read and especially admired in recent months, August 2016–January 2017.
Booked by Kwame Alexander, novel-in-verse
In Defense of a Liberal Education by Fareed Zakaria, argument, nonfiction
Another Brooklyn by Jacqueline Woodson, fiction
I Wish My Teacher Knew: How One Question Can Change Everything for Our Kids by Kyle Schwartz, advice, professional
Flash of Silver. . . The Leap That Changed My World by Graham Kerr, memoir
Hot Milk by Deborah Levy, fiction
The Bridge to Brilliance: How One Principal in a Tough Community Is Inspiring the World by Nadia Lopez with Rebecca Paley, professional
The Underground Railroad by Colson Whitehead, fiction
Designing Better Schools for Culturally and Linguistically Diverse Children by Stuart McNaughton, professional
Who's Doing the Work? How to Say Less So Readers Can Do More by Jan Burkins and Kim Yarvis, professional
The Fire This Time: A New Generation Speaks About Race by Jesmyn Ward, ed., essays, memoir, poems
Originals: How Non-Conformists Move the World by Adam Grant, nonfiction studies and stories
Nutshell by Ian McEwan, fiction
Sing For Your Life: A Story of Race, Music, and Family by Daniel Bergner, biography, inspiration
Excellence Through Equity: Five Principles of Courageous Leadership to Guide Achievement for Every Student by Alan Blankstein and Pedro Noguera, professional
Still Learning To Read: Teaching Students in Grades 3-6, Second Edition by Franki Sibberson and Karen Szymusiak, professional
All There Is: Love Stories From Storycorps by Dave Isay, founder and editor. Interviews, stories
Professional Learning in Action: An Inquiry Approach for Teachers of Literacy by Victoria J. Risko  and MaryEllen Vogt, professional
Heart Maps: Helping Students Create and Craft Authentic Writing by Georgia Heard, professional, writing
The Best American Poetry: 2011 by Kevin Young, Guest editor and David Lehman, Series editor, poems
Born a Crime: Stories From a South African Childhood by Trevor Noah, memoir
The Sun is Also a Star by Nicola Yoon, YA fiction
Pax by Sarah Pennypacker. Illusrated by Jon Klasser, children's fiction
Upstream by Mary Oliver, selected essays
Hope in the Dark: Untold Histories, Wild Possibilities by Rebecca Solnit
Irena's Story: A True Story of Courage by Tiber J. Mazzeo, historical nonfiction
Lab Girl by Hope Jahren, memoir
My favorite books on the list are nonfiction: Lab Girl by Hope Jahren, The Fire This Time by Jesmyn Ward, Sing for Your Life by Daniel Bergner, Irena's Story by Tiber Mazzeo, and Born a Crime by Trevor Noah. These books encompass narrative nonfiction, essays, memoir, biography, and historical nonfiction, and all are inspirational, provocative reads.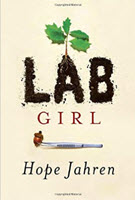 Two riveting stories I want to especially call out are Lab Girl by Hope Jahren and Sing for Your Life by Daniel Bergner. I almost didn't pick up Lab Girl. Although it garnered stunning reviews, reading about a botanist whose life is devoted to plants and trees initially held little interest for me. How wrong I was! Jahren is an elegant writer, one of the best. She beautifully juxtaposes her knowledge of science and plants with fascinating stories of her challenging life, and she does so with brutal honesty and loving care. A couple of quotes to tempt you:
"Like most people, I have a particular tree that I remember from my childhood. It was a blue-tinged spruce (Picea pungens) that stood defiantly green through the long months of bitter winter. I remember its needles as sharp and angry against the white snow and gray sky; it seemed a perfect role model for the stoicism being cultivated in me." (p.27)
"It is easy to become besotted with a willow. The Rapunzel of the plant world, this tree appears as a graceful princess bowed down by her lush tresses, waiting on the riverbank for someone just like you to come along and keep her company." (p.90)
You won't easily forget Jahren's stories of her childhood, love for science, or extraordinary friendship with her brilliant lab partner, Bill. Her indomitable, uncompromising spirit and exceptional writing talents make her book a pleasure to read.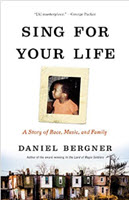 For inspiration, don't miss Sing For Your Life by Daniel Bergner. You will be captivated by this heartbreaking tale of Ryan Speedo Green, a young black man whose destiny seemed to be a life of crime, prison, despair, and hopelessness. Then, against all odds, his life turned around to one of applying exceptional musical talent to doing great good. Today Green is a world-renowned, opera singer and a passionate human being who lives his life with humility, a great work ethic, and a commitment to give back to others. This book is testimony to what the human spirit can accomplish when supportive, caring people refuse to give up on you and work alongside you each day to make your hopes and dreams a reality.
Commentary: Teaching Writing Craft, Style, and Technique
Recently a group of knowledgeable teachers asked me to recommend a professional book for teaching craft. We had been collaborating for several years on improving the teaching of writing; students were writing reasonably well, but now they wanted their students to be able to captivate their readers through artfully, crafted writing. There was no "right" answer to their important question except one; in order to produce discerning and distinguished writers, we first have to ensure we create discerning and discriminating readers. You can't scam kids with junk reading—worksheets, fake books, poorly written texts, and test prep materials—and expect them to become writers. They need the real stuff, excellent literature.
Our students, like all accomplished writers, have to read widely and deeply to internalize how effective writers work their magic on readers. In other words, they and we have to read with a writer's perspective and listen to and read excellent literature in various genres. No shortcuts here. A professional book on how to teach craft won't suffice. Writers read—and read and read and read. And not just fiction. All my preferred nonfiction books have a narrative style; that is, those qualities that apply to excellent fiction writing and poetry apply to nonfiction as well.
Want to teach high school students how to write amazing descriptions of character and place? Read aloud Lab Girl or any superbly written book and discuss what the author does to mesmerize us. Unique and effective craft, style, and technique have to be inhaled and digested by an engaged reader who is immersed in one unforgettable reading experience after another. Exercises in a book on craft might help us teachers know what to look for but only deep, pleasurable reading and noticing what writers do will provide the sustenance and specifics that lead students to expertly craft their writing.
Tags:
Category: My Reading
blog comments powered by

Disqus