What I'm Reading, February 2016
January 31, 2016 at 12:34 PM
Here are the books I've read and especially admired in recent months, August 2015–January 2016. 
Do No Harm: Stories of Life, Death, and Brain Surgery by Henry Marsh, memoir, medical
The Little Paris Bookshop by Nina George, fiction
The Construction Zone: Building Scaffolds for Readers and Writers by Terry Thompson, professional
Something Must Be Done About Prince Edward County: A Family, A Virginia Town, a Civil Rights Battle by Kristen Green, nonfiction, education
The Prize: Who's in Charge of America's Schools by Dale Russakoff, education, professional
How It All Began by Penelope Lively, fiction
Coherence: The Right Drivers in Action for Schools, Districts, and Systems by Michael Fullan and Joanne Quinn, professional
Stoner by John Williams, fiction
Me Before You by Jojo Moyes, fiction
Thirteen Ways of Looking by Colum McCann, fiction
Story: Still the Heart of Literacy Learning by Katie Egan Cunningham, professional
Visible Learning for Teachers: Maximizing Impact on Learning by John Hattie, professional
Between the World and Me by Ta-Nehisi Coates, nonfiction narrative, letter to son
Reading Nonfiction: Notice and Note: Stances, Signposts, and Strategies by Kyleen Beers and Robert Probst, professional
Voices from Chernobyl: The Oral History of a Nuclear Disaster by Svetlana Alexievich, nonfiction
The Teacher You Want to Be: Essays About Children, Learning, and Teaching by Matt Glover and Ellen Keene, eds., essays, education
5 Myths About Technology: How Do We Integrate Digital Tools to Truly Enhance Learning? by Matt Renwick, professional
Brooklyn by Colin Toibin, fiction
Nora Webster by Colin Tóibín, fiction
The Price of Salt, or Carol by Patricia Highsmith, fiction
Sisters in Law: How Sandra Day O'Connor and Ruth Bader Ginsburg Went to the Supreme Court and Changed the World by Linda Hirshman, nonfiction, joint biography
Teaching the Core Skills of Listening and Speaking by Erik Palmer, professional
My Name is Lucy Barton by Elizabeth Strout, fiction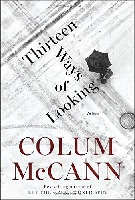 My favorite book on the list is Thirteen Ways of Looking by Colum McCann, which was named one of the best books of the year (2015) by The New York Times Book Review. It's an extraordinary work of fiction and McCann's best work to date, surpassing—for me at least—his terrific Let the Great World Spin and Transatlantic. As he did in those two books, McCann embeds a true event or version of a true event into his latest work, which is a novella with four stories. The title novella takes up most of the book and is the most compelling. It tells the story of the last day in an old man's life through the eyes, thoughts, and voice of the old man himself, Mendelssohn. I've never read anything quite like it. The prose is so original and so exquisite in its word craft and form that I reread paragraphs and pages as I went along, just for the joy of it and to be fully present in the company of such a gifted writer.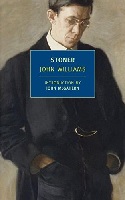 Another work of fiction I found remarkable and deeply moving is Stoner by John Williams. It was recommended to me by one of the knowledgeable booksellers at a favorite local bookstore. It's a longtime classic, published in 1965, which I'd somehow missed and never heard about. It's the life and career story of William Stoner, born at the end of the 19th century into a poor, farming family. Through tireless effort and determination, he became an accomplished assistant professor of English literature. The severe hardships, disappointments, and transformations Stoner undergoes in his academic and personal life are sobering. Yet I found the book uplifting because of its beautifully written prose and the fullness of the main character. It's been a long time since I've connected with a character so completely and with so much empathy. It's a book not to be missed! In fact, Stoner is enjoying bestseller status in Europe and the U.S. Do read renowned author Julian Barnes's marvelous, informative review and explanation for this renaissance.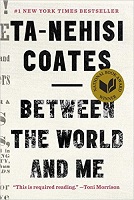 By now, most readers probably know about Between the World and Me by Ta-Nehisi Coates, which won the National Book Award for nonfiction. It was also named one of the best books of the year (2015) by The New York Times Book Review. Many have compared Coates's urgent voice to James Baldwin's writing. The book is a memoir, analysis of history, and advice in the form of a letter to the author's teenage son on what it means to be a black man in America today and, most importantly, how his son can survive, protect himself, and live in a culture where racial injustice is still very present. This is a sobering book; after reading some reviews I almost didn't pick it up because I deemed the subject matter too depressing. But I was wrong. Toni Morrison calls the book "required reading," and I humbly agree—not just for the important topic, history lesson and call to action but also for the breathtaking, haunting voice of Coates's writing. He is a gifted writer, and the security of his profound prose captures the reader's heart and soul from start to finish. See his interview with Democracy Now! for Coates's full background and thinking.
I also want to call out one outstanding professional book, Visible Learning for Teachers: Maximizing Impact on Learning by John Hattie. If you only have time to read one professional book, read this one. You get the latest research involving millions of students, best practices, explanations, and strategies to directly apply to your classroom. Hattie's work is outstanding and transferrable. 
Commentary: Reading Like a Writer
Because I write for readers, I deliberately notice what authors do—tone, voice, word choice, language play, all aspects of craft, setting, character development, how I'm impacted as a reader, and so much more. So it's been a surprise to me how little of that we share with our students. We read aloud, we may write in front of them, we talk about books, but in my experience it's rare for us teachers to make the reading/writing connection visible. Our students do not automatically think, "I'm going to try out in my own writing what that author just did." We have to demonstrate that transfer for them and encourage them to take risks and try out new techniques, styles, craft, and language.
For books I especially enjoy and admire, I often reread them—or parts of them—to savor the language again, to enjoy the bliss that a well told, well written book brings me, and to get ideas for my own writing. Let students in on that secret. I love what author Roger Rosenblatt writes: "I'm reading the book again for pleasure, and also to get its language into my system and steal from it the way writers steal. No fingerprints." I savor his two words, "No fingerprints." That made me smile; all writers, of course, borrow language from other writers. I sometimes use the sentence "And yet." into my writing to slow it down or make an important point. I happily stole it from an author's name I can't recall. The trick is to adapt and adopt language in a manner that creates fresh fingerprints, your own, while still honoring the original author by crediting him /her for any ideas, even two-word ones, such as "growth mindset" (Carol Dweck) and "collaborative expertise" (John Hattie).
Students need to know that it's okay to try on an author's style; all authors do it. Take the time when you read aloud to your students to occasionally stop, notice, and talk about what an author has done well, and make the connection to students' own writing. Advise them when they independently read to pay attention to what authors do to capture and maintain the reader's attention. Encourage them to read like a writer and apply what they notice to their own writing.
Tags:
Category: My Reading
blog comments powered by

Disqus