What I'm Reading, August 2016
August 21, 2016 at 10:26 AM
Here are the books I've read and especially admired in recent months, February 2016–July 2016. 
The Woman in This Poem: Women's Voices in Poetry. Poems selected and introduced by Georgia Heard
Alive, Alive Oh! And Other Things That Matter by Diana Athill, memoir reflections
The Gift of Failure: How the Best Parents Learn to Let Go So Their Children Can Succeed by Jessica Lahey, advice
Leading With Focus: Elevating the Essentials for School and District Improvement by Mike Schmoker, professional
On My Own by Diane Rehm, memoir
When Breath Becomes Air by Paul Kalanithi, memoir
Evicted: Poverty and Profit in the American City by Matthew Desmond, ethnography, nonfiction
Why Be Happy When You Could Be Normal? by Jeanette Winterson, memoir
Reclaiming Conversation: The Power of Talk in a Digital Age by Sherry Turkle, nonfiction, research
After You by Jojo Moyes, fiction
More Home Cooking: A Writer Returns to the Kitchen by Laruie Colwin, cooking memoir with recipes
A Man Called Ove by Fredrik Backman, fiction
Leading for Differentiation: Growing Teachers Who Grow Kids by Carol Ann Tomlinson and Michael Murphy, professional
The Rest of Us by Jessica Lott, fiction
Britt-Marie Was Here by Fredrik Backman, fiction
Population: 485 by Michael Perry, nonfiction tales
TED Talks: The Official TED Guide to Public Speaking by Chris Anderson, speaking guide
The Genius Hour Guidebook: Fostering Passion, Wonder, and Inquiry in the Classroom by Denise Krebs and Gallit Zvi, professional
Visible Learning for Literacy: Implementing the Practices That Work Best to Accelerate Student Learning by Douglas Fisher, Nancy Frey, and John Hattie, professional
Love That Boy: What Two Presidents, Eight Road Trips, and My Son Taught Me About a Parent's Expectations by Ron Fournier, nonfiction narrative
Tribe: On Homecoming and Belonging by Sebastian Junger, nonfiction
My Grandmother Asked Me to tell You She's Sorry by Fredrik Backman, fiction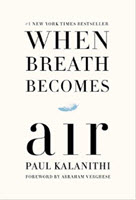 If I had to pick one book on the list that literally took my breath away for the gorgeous writing and the powerful message, it would be When Breath Becomes Air by Paul Kalanithi. I read the memoir in one sitting, and once I started reading I never looked up. The writer, whose passions have been literature, philosophy, and medicine, was a neurological surgeon who at age 36 was diagnosed with Stage IV lung cancer. How he and his wife, who writes the final chapter, courageously and with great determination cope with life and death is both heartbreaking and inspirational. When Breath Becomes Air has been on The New York Times Bestseller List for print/hard cover nonfiction since it was published. Don't miss it; the book will cause you to think about how to live your life more fully.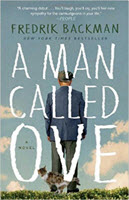 On the fiction side, the three books by Frederik Backman—A Man Called Ove, My Grandmother Asked Me To Tell You She's Sorry, and Britt-Marie Was Here--unexpectedly grabbed my attention. I say unexpectedly because these books are different; it's almost as if the author has created his own genre, which is hard to classify and takes a bit of time to get "into." His writing style is serious and humorous, wise and comical as well as realistic and fanciful. The appealing stories are charming and life affirming. They made me laugh and cry and think about what it means to be fully human in a complex world. If I had to pick one word to describe each book it would be endearing. All three are bestsellers in Sweden and are now being translated worldwide.
Commentary: Reading Books on Paper and Getting Students Excited About Reading
On August 7, 2016 The New York Times Magazine introduced a new and occasional section, an extensive excerpt from a new and long work of fiction, that will be available only in print. The editor notes that while virtual reality and digital storytelling are exciting, there is nothing like the "lasting power" of print on paper. The first excerpt in this new section is titled "There Was No Other Way" and comes from The Underground Railroad, a new novel by Colson Whitehead. After reading the excerpt, which presents a powerful picture of slavery and slaveholding, I bought the book. It is by my bedside, the next book I will read. The review in The New York Times Book Review (August 14, 2016) ends with:
"In a sense, The Underground Railroad is Whitehead's own attempt at getting things right, not by telling us what we already know but by vindicating the powers of fiction to interpret the world. In its exploration of the foundational sins of America, it is a brave and necessary book."
All of the above is confirmation of the power and necessity of reading on paper, of holding a terrific, turning-paper-pages book in your hands at least part of the time. That ink-on-paper version just feels more important and permanent in a way that online reading, which I do value, has never felt. So what does this have to do with our students?
As I am writing this commentary, it's close to the start of a new school year. I picture students, regardless of grade level, entering classrooms and schools with wonderful libraries at their disposal. I picture teachers giving students time to explore and organize the book collections to suit their interests. Being able to preview, peruse, read an excerpt, and carefully examine a variety of accessible books builds excitement for reading. We know that as kids go through the grades, time and interest in reading declines along with their reading stamina. Let's reverse that trend. E-readers and online reading have their rightful place, but there's no substitute for a physical book. Give your students time to look through, feel, and select books for reading today and for tomorrows—just as many of us still take the time to do in our own busy lives.
Tags:
Category: My Reading
blog comments powered by

Disqus