What I'm Reading, August 2015
August 24, 2015 at 9:09 PM
Here are the books I've read and especially admired in recent months, January 2015–July 2015.
The Reading Promise: My Father and the Books We Shared by Alice Ozma, memoir
All the Light We Cannot See by Anthony Doerr, Pulitzer Prize winner  for fiction, 2015
In Defense of Read-Aloud by Stephen L. Layne, professional
To the Letter: A Celebration of the Lost Art of Letter Writing by Simon Garfield, nonfiction
A Place Called School: 20th Anniversary Edition by John Goodlad, education
Eleanor and Park by Rainbow Rowell, Young Adult (YA) fiction
The Test: Why Our Schools Are Obsessed With Standardized Testing—But You Don't Have To Be by Anya Kamenetz, education
How to Design Questions and Tasks to Assess Student Thinking by Susan Brookhart, professional
How to Write Short by Roy Peter Clark, writing/professional
School Culture Rewired: How to Define, Assess, and Transform It by Steve Gruenert and Todd Whitaker, professional
Crossover by Kwame Alexander, fiction, free verse poems, Newbery Medal winner 2015
Let's Talk: One-on-One, Peer, and Small Group Writing Conferences, by Mark Overmeyer, professional
A Spool of Blue Thread by Anne Tyler, fiction
Loving Learning: How Progressive Education Can Save America's Schools by Tom Little and Katherine Ellison, professional
In the Best Interest of Students: Staying True to What Works in the ELA Classroom by Kelly Gallagher, professional
Turning High-Poverty Schools Into High-Performing Schools by William Parrett and Kathleen Budge, professional
H is for Hawk by Helen Macdonald, memoir
The Sixth Extinction: An Unnatural History by Elizabeth Kolbert, science, nonfiction. Winner of the 2015 Pulitzer Prize for General Nonfiction.
Schooling Beyond Measure and Other Unorthodox Essays About Education by Alfie Kohn, articles/blog posts
Our Souls at Night by Kent Haruf, fiction
Creative Schools: The Grassroots Revolution That's Transforming Education by Ken Robinson
Engaging Every Learner: Classroom Principles, Strategies, and Tools by Patricia Vitale-Reilly, professional
Amsterdam by Ian McEwan, fiction
Remembering Laughter by Wallace Stegner, fiction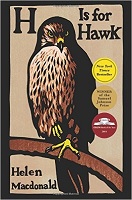 I want to elaborate on several books for being especially memorable, thought provoking, and well written. First, H is for Hawk by Helen Macdonald, is a gorgeously written memoir that has received well-deserved, wide acclaim. In an attempt to cope with overwhelming grief over her father's sudden death, the author writes in wrenching detail how, in immersing herself in the training of a wild goshawk, she slowly comes to terms with devastating loss and a greatly altered life. It's hard to put into words how remarkable Macdonald's writing and observations are about her hawk and life. Here's the beginning of a paragraph I love:
There is a time in life when you expect the world to be always full of new things. And then comes a day when you realise that is not how it will be at all. You see that life will become a thing made of holes. Absences. Losses. Things that were there and are no longer. And you realise, too, that you have to grow around and between the gaps… (p. 171) 
I also want to call out Our Souls at Night by Kent Haruf, the final work of fiction by the author of Plainsong. Our Souls at Night is a gentle, tender, and heartbreaking story of two lonely people who meet late in their lives. I finished this gem of a book in one sitting, and the book has stayed with me for months. It's short, powerful, and beautifully written. I've recommended it to all my friends "of a certain age."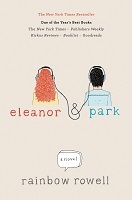 I especially admired and enjoyed Eleanor and Park by Rainbow Rowell, a YA book my high-school-age granddaughter recommended to me. I'm including it because I've found that excellent YA literature is equal to outstanding adult fiction. I loved Eleanor and Park because unlike a lot of Young Adult fiction I have read, which overemphasizes having sex, dysfunctional families, and lives gone terribly awry, this tender and beautifully crafted story also includes an intact, happy family and two unique teenagers we come to know, love, and root for. As well Crossover by Kwame Alexander, who won the 2015 Newbery Medal for his free-verse fiction poems, is a stunning book. I savored Crossover but almost abandoned the book because it's about basketball (not a strong interest for me), but the book is actually about how the game of life is played. It's a wise, inspiring book for middle school and high school students as well as adults—and a great writing model for using free verse to tell a story.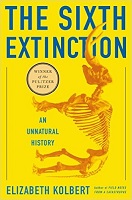 The nonfiction book on this list that impacted me most is The Sixth Extinction: An Unnatural History by Elizabeth Kolbert. A frequent writer for The New Yorker, Kolbert writes about crucial scientific issues in prose that reads like riveting fiction. Even if science is not your forte, this is a must-read book. It's shocking to learn that we are currently anticipating, or may already be in the midst of, a mass extinction of life on Earth. The Sixth Extinction is a fascinating book that makes you want to do your part to sustain life on Earth and change the doomsday forecast. Kolbert writes:
Does it have to end this way? Does the last best hope for the world's most magnificent creatures — or for that matter, its least magnificent ones — really lie in pools of liquid nitrogen? Having been alerted to the ways in which we're imperiling other species, can't we take action to protect them? Isn't the whole point of trying to peer into the future so that, seeing dangers ahead, we can change course to avoid them? (p. 261, paperback edition)
Commentary: Have Students Write Book Recommendations
As I am writing this commentary, it's late summer and thoughts of a new school year are on my mind. I'm just back from a trip to a favorite local, independent bookstore. As always, when I enter I head right over to the far walls that feature best selling fiction and nonfiction as well as favorites by bookstore employees. The lure for me is the short handwritten book recommendation, which fits snugly underneath each featured book with its full book cover facing outward. Almost always, after reading some of these recommendations, I can't resist buying a book or two. I justify the spending as doing my part to keep independent bookstores viable. I take on this buying responsibility seriously and joyfully. I also take advantage of sale books and am always on the lookout for great familiar titles I've not read—and sometimes, unknown books that reel me in with their enticing cover and back cover copy information.
Knowing the influence that book recommendations have on me as a reader, I've brought that real-world writing into schools. I'm personally a big fan of book reviews, especially the New York Times Book Review each Sunday, but for getting students writing about books they love, I favor book recommendations. They're short, easy to write, and are great advertising for letting peers and others learn about favorite books. Best of all, they can be written quickly and, if not overdone, they don't dampen students' enthusiasm for reading. Students need only include the title and author, the genre, their opinion about the book, and who should read it. Of course, legible handwriting, correct spelling, and editing is a given. Students and all writers need to respect the fact that when we write for readers, we have an unsigned contract to get the conventions right so the reader can easily focus on the message.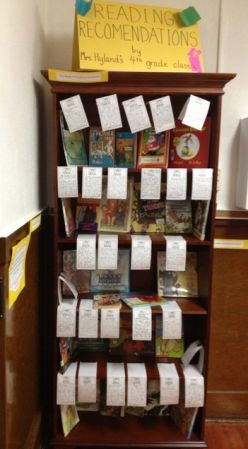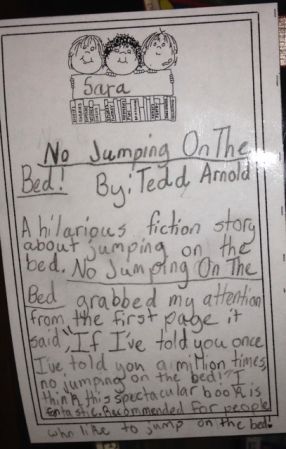 For the first weeks of school, or anytime during the school year, think about devoting a classroom wall or school hallway to book recommendations. These need not be just for students at the particular grade level. Older students can write recommendations for younger ones, which can be especially validating for those older students who struggle as readers and writers. While thankfully many teachers no longer assign book reports, which have no real-world meaning for students—as book reports exist only in schools—too often students are still required to do extensive writing about a book. While some writing can cause students to deepen their understanding of a book, too much writing can kill a student's enthusiasm for reading and writing. Our job as educators and parents is to entice kids into reading by ensuring we provide choice, access, and variety and keep pleasure and enjoyment as the main goal.
Tags:
Category: My Reading
blog comments powered by

Disqus